Studio Tour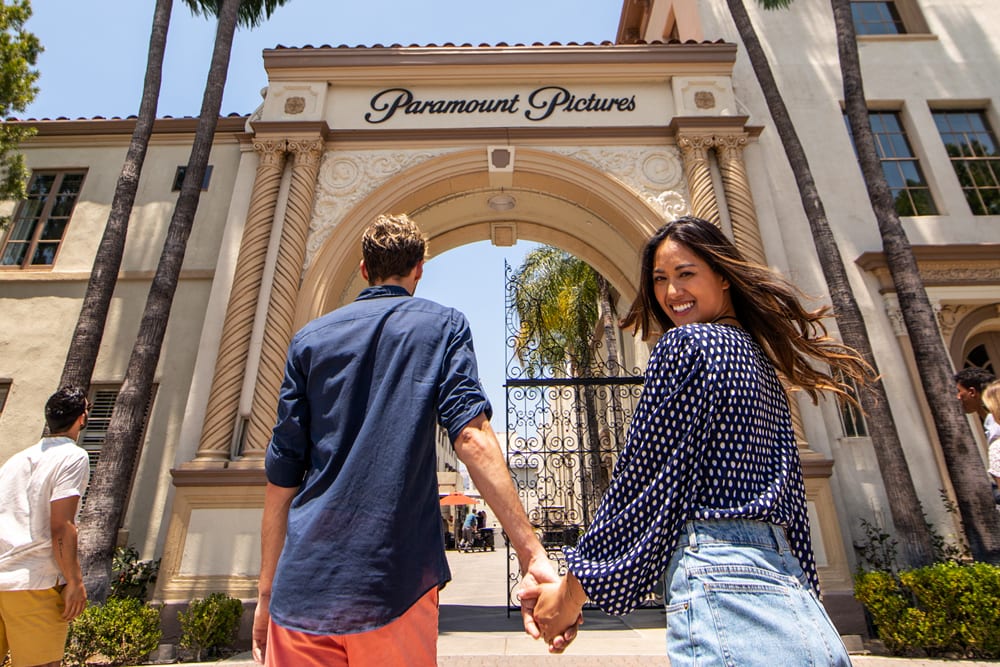 TOUR DESCRIPTION
Paramount's past and current achievements come together in this intimate, behind the scenes look at a true working studio. Step into the world of the industry's top talent, producers, and crew as they create today's award-winning television and feature films. On this 2-hour tour you'll discover Hollywood's first major movie studio led by an engaging Studio Page, visiting iconic locations like the Bronson Gate, New York Street Backlot, and the Prop Warehouse. Each step of the way, you will learn how Paramount's 110-year legacy influenced Hollywood and the world at large. The Paramount Studio Tour immerses you into where it all began. It won't take long to realize, Paramount is Hollywood.
2-hour cart tour, daily
Tour times available every morning and afternoon
Advance reservations are highly advised
Guests 10 years and over are welcome
Rates include taxes and fees
COVID-19 ENTRY REQUIREMENTS: For the health and safety of our studio community, all members of your party must either be fully vaccinated or have received a negative test result from an third-party administered COVID-19 test taken within 72 hours prior to your tour date. Proof of full vaccination or negative test result will be required for entry.