Discover the VIP Tour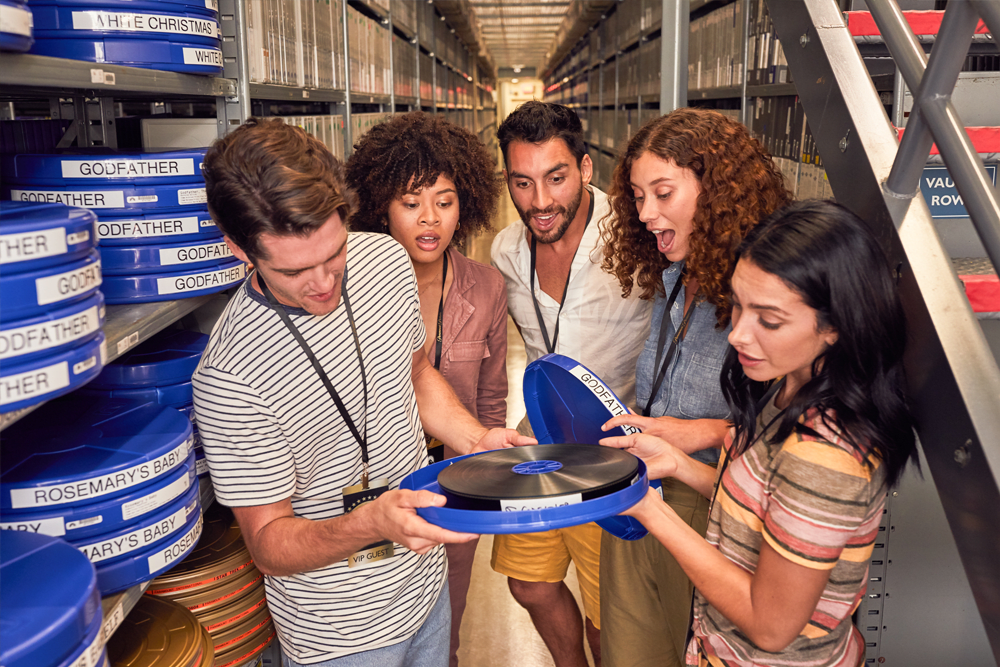 TOUR DESCRIPTION
As a Paramount VIP Tour Guest, you will have exclusive access to private areas of the Studio operations including Sign Shop, Prop Warehouse, and Sound Stages. In our legendary Archive facilities receive a hands-on look at props and set items from past productions. You will be introduced to the people and places who bring Hollywood to life and are the heart and soul of Paramount. Along the way, your group will enjoy a gourmet lunch or hors d'oeuvres in a unique production setting. Each step of the way, you'll learn how the puzzle pieces fit together to create the movies and television shows you've come to love. This unforgettable tour experience allows you to see the inner workings of Hollywood, and learn firsthand what goes on behind Paramount's iconic gates.
4 1/2 hour cart tour
VIP access to Archives and Backlot Production Facilities
15% discount at the Studio Store
Complimentary parking
Personalized souvenir photo
Guests 10 years over are welcome
Rate include taxes and fees
COVID-19 ENTRY REQUIREMENTS: For the health and safety of our studio community, all members of your party must either be fully vaccinated or have received a negative test result from an third-party administered COVID-19 test taken within 72 hours prior to your tour date. Proof of full vaccination or negative test result will be required for entry.